Welcome...... This is for the people who signed up. please fill one more thing out

FIB name:
BABV name:
what would you liked to be called:
team wanted:
do you promise to follow the rules?:
meeting scheduled
none ATM (at the moment)
update on club
none ATM
important events
none ATM
winning team so far ~ none ATM
For leaders... along with your unifrom i would like you to wear this....
at chalenges and meetings and etc...... if you dont have one let me know..

this is how your unifrom should almost look like: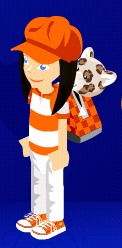 1. instead of orange you have to wear the color of the team your on
2. you could wear any color of pants and the shoes could be any shoe but it has to be the color of your team
3. you could use any color and style of backpack
4 the only thing that should be the same of you and your teamates is your hat and shirt
5.please dont buyyour unifrom before asking me what shade it has to be.
6. you must buy the uniform not me
CLUB LEADER: Sage
CLUB CO-LEADER: Bea
Club Assistant: Kara
RED TEAM
leader: Kori
uniforms: red striped henely top and red hat
members:
1.
2.
3.

GREEN TEAM
leader: Timmy
unifroms: green striped henely top and green hat
members:
1.
2.
3.

BLUE TEAM
leader: Hannah
unifroms:blue sriped henely top and blue hat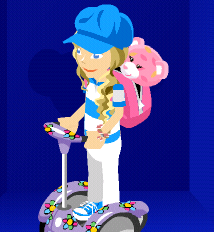 members:
1.
2.
3.

RULES
1. Be nice to others
2. try to participate in every chalenge
3. help others as much as you could
4. listen to the club leader and your team leader
5. Have fun!!!
6. Come to this topic at least eachday to check for meeting, contests, ETC.
please post only for application if you have any questions please pm me..
Posters by ZoeyGirlsRock327 & BeaBea123